Through a proven and consistent method of careful recommendation and regular reviewing our financial planners will help you to reach your financial goals and turn dreams into reality!

Life Insurance & Mortgage Protection

With a life insurance policy your family will be able to pay for funeral costs, repay your mortgage, cover the monthly expenses, repay outstanding debts, credit cards, and pay for your children's future education needs.

Serious Illness & Cancer Cover

Serious illness will pay you a tax-free cash lump sum to help reduce the financial burden when serious illness strikes you or your family. Giving you one less thing to worry about and letting you concentrate on the main thing "getting better".

Pension & Retirement Options

Pensions are a savings plan with very generous tax relief on how much you put into them, tax free growth within the scheme and tax-free exit strategies.

We all need to have savings for a rainy day. Savings and investment plans allow access to a wide range of funds investing in many different asset classes depending on your appetite for risk and particular investment goals.

Income protection provides up to 75% of your income, this important product will allow you to maintain your lifestyle until you return to work.
Our 6 Step Financial Planning Process test
This process involves gathering all the relevant financial information, setting life goals, examining your current financial status and coming up with a strategy or plan for how you can meet your goals given your current situation and future plans. It provides direction and meaning to your financial decisions.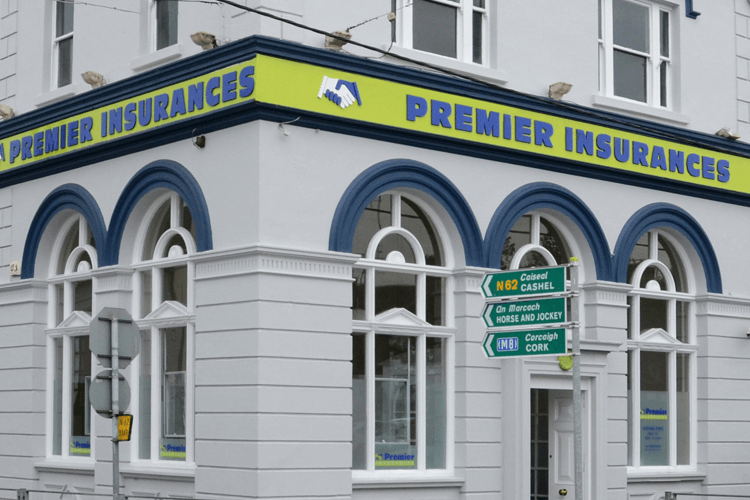 Why Choose Us
At Premier we believe in our people. We make their skills available to all our customers to provide them with the best experience in the market today.
We provide a systematic approach to your financial plans to ensure everything you need is provided for with accuracy and thorough follow up to ensure you reach your goals.
We are very proud that our team member Lorcan Russell CFP SIA LIB QFA is a CERTIFIED FINANCIAL PLANNER, CFP® and has been certified by the Financial Planning Standards Board (FPSB) Ireland. We believe the CFP® certification to be the gold standard in financial planning.